Every month, members of the White Horse Gin Club receive a generous double of a new gin to try. On this page you will find details of current, forthcoming and past gins of the month.
This month's gin (Jul 2018)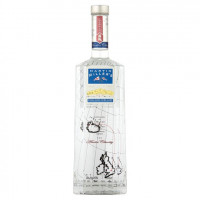 Martin Miller's Icelandic Gin is from the Reformed Spirits Co.
In 1999 when Martin Miller first set out his aim was not to simply create a great gin, but to creat a whole new gin renaissance. The Reformed Gin Company has been making that gin ever since, combining his romance with traditionand his passion for innovation and adventure, then matching his obsession for crafting the untimate contemporary English Gin, to the inspired madness of blending it to strength using pure Icelandic spring water. This gentle magic gives this multi-award winning gin its subtle bouquet and famous tradmark softness.
Martin Miller's gin is distilled in batches for consistent quality and mixability. Icelandic water gives this multi award winning gin its soft mouth feel and gentle bouquet.
A gin often imitated, but never equalled.
Since Martin Miller kicked off the whole gin renaissance with the launch of his Gin in 1999, it has been awarded over 22 gold and platinum medals for distilling excellence, making it the world's most awarded super premium gin.
Can be garnished with Basil, Black Pepper, Chili Pepper, Coriander, Grapefruit and Strawberry.