Welcome to the White Horse Gin Club
Every month, members of the White Horse Gin Club receive a generous double of a new gin to try. On this page you will find details of current, forthcoming and past gins of the month.
This month's gin (Mar 2018)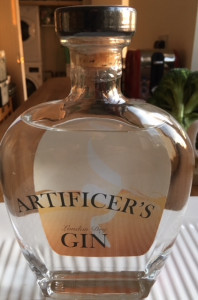 Artificer's London Dry Gin is made from a classic gin recipe with a delicate twist of rich orange citrus. It is distilled in Birmingham and then compounded in Norfolk using the purest water, sourced from one of Norfolk's oldest, deepest natural water sources, giving the gin a crisp and fresh finish. Try it with orange zest and a twist of orange peel. Add tonic water sparingly.
Forthcoming Gins
Apr 2018 - Suffolk Distillery Suffolk Dry Gin - Mandarin and Cranberry