Welcome to the White Horse Gin Club
Every month, members of the White Horse Gin Club receive a generous double of a new gin to try. On this page you will find details of current, forthcoming and past gins of the month.
This month's gin (Sep 2019)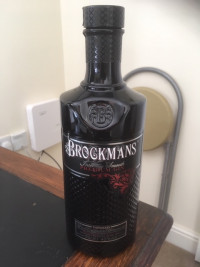 Brockman's Intensely Smooth Premium Gin is a unique blend of botanicals with subtle notes of berry to give an intensely smooth taste.
Prepare with a twist of pink grapefruit peel and two blueberries. Add extar large ice cubes and a premium tonic.
Forthcoming Gins
Oct 2019 - Zuidam Distillers BV Dutch Courage Dry Gin