Welcome to the White Horse Gin Club
Every month, members of the White Horse Gin Club receive a generous double of a new gin to try. On this page you will find details of current, forthcoming and past gins of the month.
This month's gin (Feb 2019)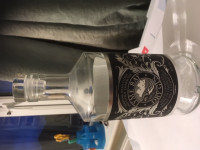 Reflecting natural affinity to our beautiful hedgerows and coastal vistas, our exquisitely freash and invigorating gin bursts with the traditional botanical flavours of Juniper alongside floral and citrus notes and the exciting aromas of Lemon Verbena, Orange Peel and Lime.
Produced and bottled at the Lyme Bay Winery, Axminister, Devon.